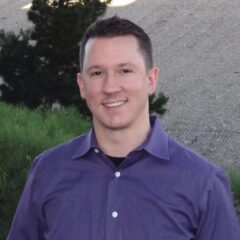 Dr. Quinn's family moved to Las Vegas in 1988 and he has enjoyed growing up in this community. He attended Ed W. Clark High School and Chaparral High School. Dr. Quinn's undergraduate studies took place at the University of Nevada-Las Vegas, where he majored in Biology and minored in Chemistry.
Monday:         8:00 am – 5:00 pm
Tuesday:         8:00 am – 5:00 pm
Wednesday:   7:00 am – 6:00 pm
Thursday:       8:00 am – 5:00 pm
Friday:             8:00 am – 5:00 pm
Sat & Sun:       Closed
Smiles for Life Family Dentistry is a full service dental practice in Spring Valley, NV serving surround areas of Las Vegas and providing the highest quality dental care in a comfortable setting. We also provide same-day dentistry as the emergency dentist Las Vegas trusts for urgent relief from tooth pain and oral injuries. You will always be greeted with a smile, courtesy and a polite team. We pride ourselves on our extraordinary level of care, consideration and ethics.
We perform all general dental procedures as well as clear braces, advanced surgeries and dental implants. You won't find a happier environment in the Southwest Las Vegas area, and we are the dentist 89148 relies on for expert dentistry, serving Summerlin, Spring Valley, and the Greater Las Vegas area.
More about us
Contact Us
Dental Savings Plan
Our plan is designed to provide greater access to quality dental care at an affordable cost.
Our plan offers 20% discounted fees on ALL SERVICES: 
✓ No Yearly Maximum
✓ No Deductibles
✓ No Claim Forms
✓ No Pre-Authorizations
✓ No One Will Be Denied
✓ No Waiting Periods
✓ No Pre-Existing Limitations